Healthy + Happy Skin, Hair & Beauty Starts Here
Our mission is to improve overall health and beauty by providing the highest quality
​medical-grade skin care solutions, hair solutions & beauty backed by science.
Barrier Repair + Moisture Lock
Improves skin texture, elasticity, and total moisture balance.
No.1 Moisturizer
Microbiome-Friendly Nourishing Cream
Maintain a healthy skin barrier and Improves overall skin texture, tone, and clarity.
Smoothie for Skin
Ultra Calming and Nourishing Night Cream
Increase moisture levels and protect against environmental damage.
Bye Bye Dry Skin
Green Tea Cream
Reduces inflammation and redness, as well as caffeine, to tighten and firm the skin.
Fan-Favorite
Hydrating & Firming Eye Serum
This nourishing serum delivers the hydration benefits of hylauronic acid and a unique blend of antioxidants.
No More Wrinkles
Ultra Smooth Body Lotion
Moisturizes skin leaving it feeling soft, smooth, and hydrated all-day
Ultimate Hydration
Discover the Latest Trends on Our Blog
View all
This section doesn't currently include any content. Add content to this section using the sidebar.
Let customers speak for us
Shop by Ingredient
Find the products you need by shopping key ingredients important to your health.
Shop by Ingredient
Shop by Concern
Discover the targeted treatments designed to transform your specific needs.
Shop by Concern
Our Brands
Our Clean & Cruelty-Free Commitment ensures all products are free from harmful ingredients and are never tested on animals.
BALANCED SKIN
Targeted treatments to keep your skin in perfect balance. Clinical formulations using naturally derived ingredients create solutions for breakouts, hormonal acne, and dehydrated skin that are clean & cruelty-free.
CLINICAL STRENGTH+
CLEAN
Innovative, clinical formulations with naturally derived ingredients create clean & cruelty-free solutions for healthy, happy skin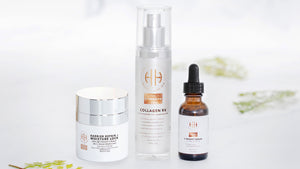 HH SCIENCE NATURALS
Plant-powered personal care products with naturally derived, organic ingredients and nourishing botanical extracts
HH SCIENCE BEAUTY
Discover the best in clean beauty, designed to work as an extension of our skincare